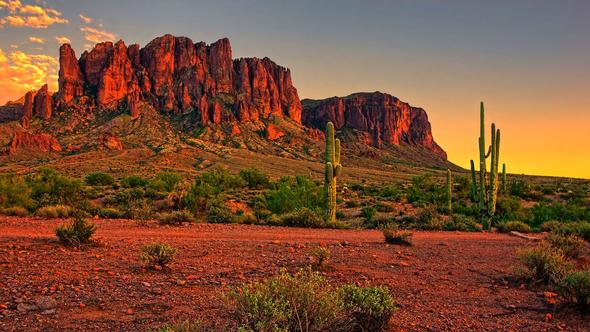 My Story
I'm one of those fortunate people who absolutely loves what they do for a living. Like a typical midwesterner, I've always cared a lot about my community and the people in it, and even though my roots are now in the Arizona desert, I'm still just as passionate about empowering people to protect their livelihoods and their futures.
My love and appreciation for this industry stems back to when I first started in the business back in 2006. At that time, I hadn't done any kind of financial planning of my own, and even though I had a family, I didn't even have life insurance or realize how much I needed it. That is until my very first client taught me a lesson I'll never forget and lit a spark in me that still burns to this day. Keep Reading
His name was Michael, and after meeting him and talking to him about his family and his financial goals, he decided he needed to buy some life insurance to protect them in case something happened to him. He was planning to bring me a check the following Monday and sign the policy, but unfortunately he passed away that weekend and it never went into in effect. Thinking about what happened still overwhelms me because I know how much he wanted to take care of his family, and I have devoted my career to making sure that what happened to him doesn't happen to anyone else.
As an agent with New York Life Insurance Company, my job is to protect your family if something happens to you, and to make sure that when you get close to retirement, you'll have the available resources to meet your needs. Over the years, I've found that when people haven't taken the right steps to do those things, it's not because they don't want to or because they can't. It's because they don't understand what they should do, or when and how they should do it, and that's where I come in.
Using a highly-educational approach, I start by taking the time to get to know my clients and learn about what's important to them now and in the future. I help them clarify where they are financially and where they need to be, and then together we evaluate all the different options so they can make the best possible decisions moving forward.
If you're looking for someone with Midwest values in the desert who will help you protect what matters most and prepare you for the future, we should talk.